Anniversary greetings Launch 150th anniversary celebration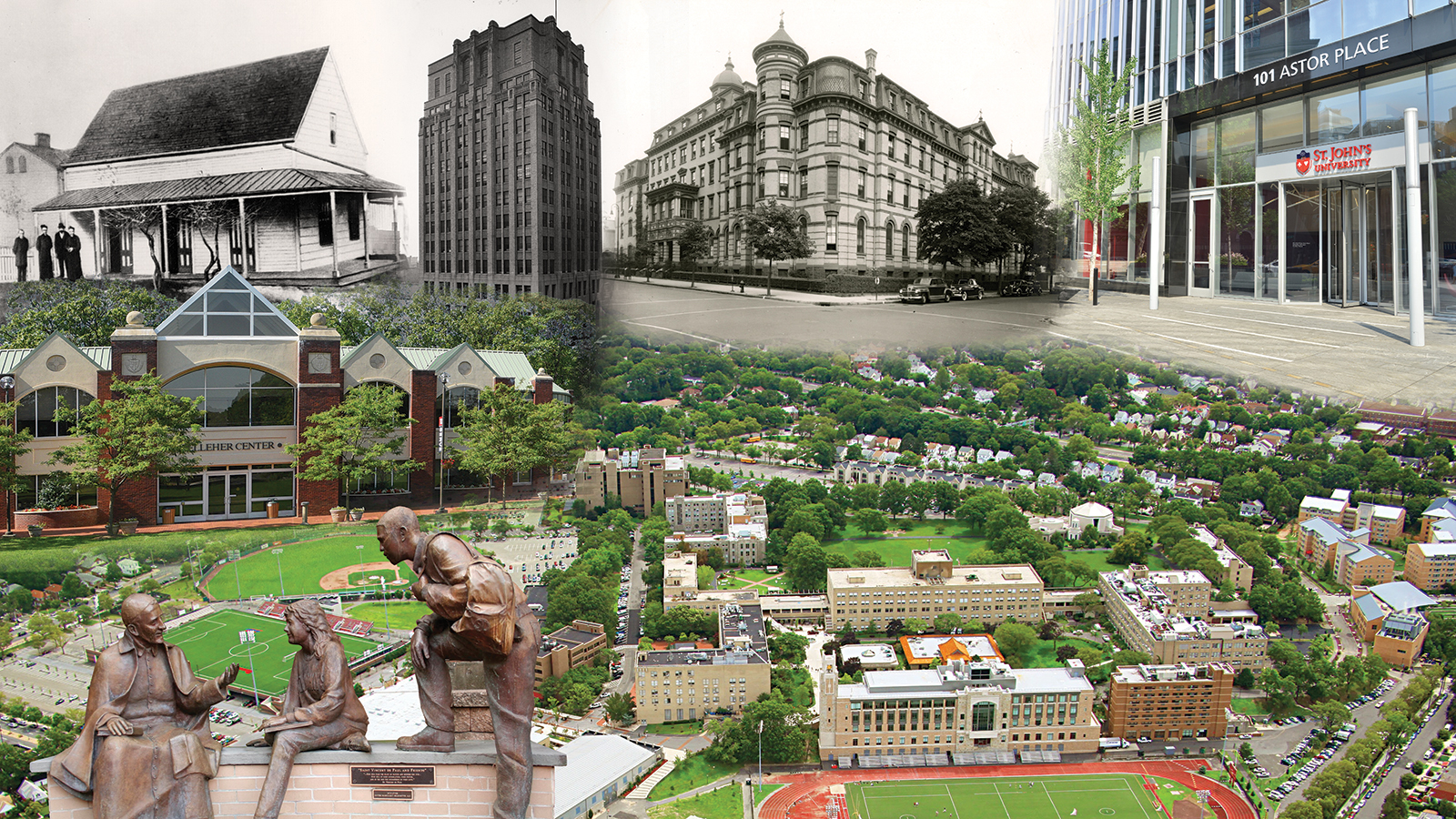 September 5, 2020
September 5 marks the 150th anniversary of the opening of St. John's University. The "Faithful to Mission"-themed 150th anniversary celebration will be celebrated by the global St. John's family until June 2021. The ongoing COVID-19 pandemic has forced the University to think creatively about events , programs and activities. will look like this momentous occasion. Thus, the 150eThe birthday celebration begins with the start of this special birthday greetings compilation video.
The call to action to produce this digital birthday video resulted in the submission of so many birthday wishes from friends – old and new – that every Wednesday, from September 16, 2020 to June 16, 2021, the University will post new video messages from another member of the St. John's community. A diverse assemblage of current students, professors, dedicated alumni, members of the Vincentian community, other leaders of the Catholic Church and a certain beloved Hall of Fame basketball coach do are just a few of the luminaries who have already stopped to reflect on the century. St. John's legacy and a half and its impact on their lives.
All members of the St. John's family, past, present and future, are invited to take part in this special celebration that has lasted 150 years. You can share your own birthday greeting, Johnny's memory, reflection on the legacy or story of faith and mission, by uploading them here. The 150th Anniversary Task Force and the wider St. John's community would love to hear from you!
To join the effort, post your own photo on social media using # StJohns150. Be sure to wear St. John's clothing, include a photo taken on campus, or hold a sign with a birthday message. You can even download some birthday digital loot to show your pride in St. John's. The more you post with # StJohns150 at Twitter, LinkedIn, Facebook, or Instagram, the bigger our celebration!
Be sure to follow @StJohnsU on social media for the latest news on the 150th anniversary celebration.
If you have any questions about the 150eBirthday celebration, please contact
St. John's University
150th anniversary celebration
University Events Office
University Center, Garden level
8000 Utopia Drive
Queens, New York State 11439
Telephone: 718-990-1358
E-mail: [email protected]