Kawasaki announces 2022 motorcycle models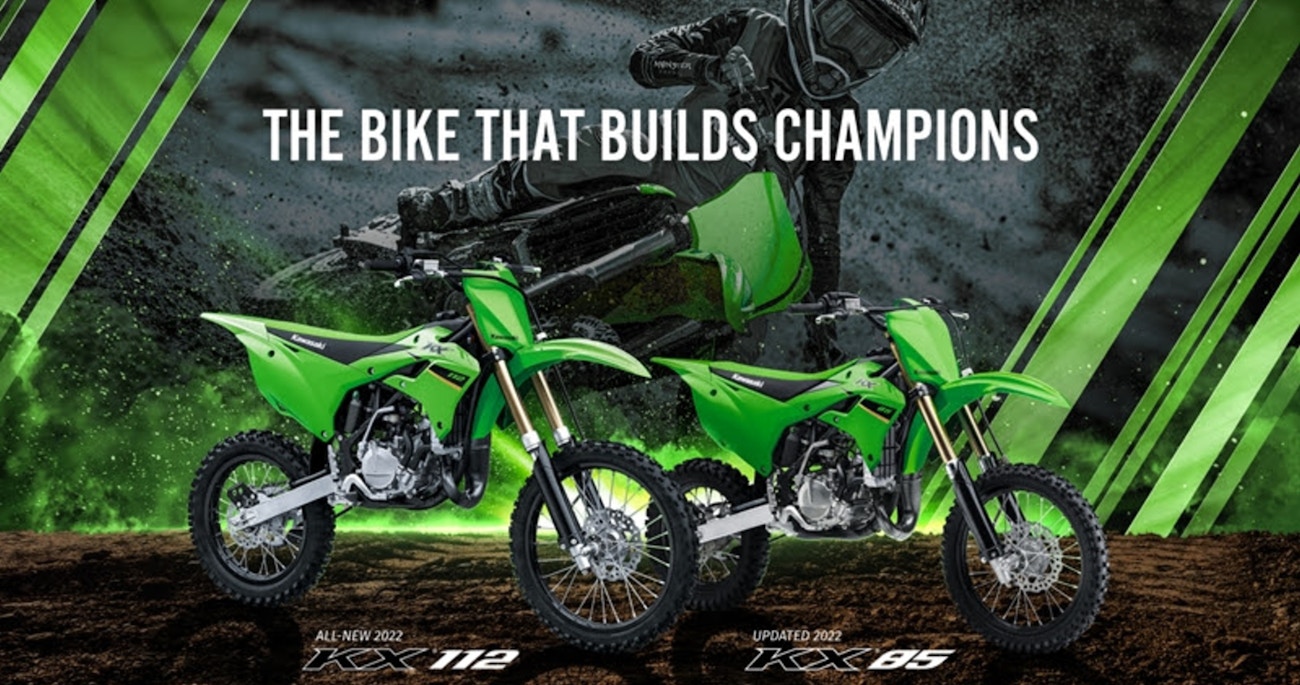 The KX250's many factory-style racing components are complemented by petal disc brakes, which feature an oversized 270mm Braking® brand rotor that delivers powerful braking force and superb control. A branded 240mm Braking disc sits at the rear and contributes to optimized controllability and braking performance.
Much like its KX450 counterpart, the KX250 continues with its industry-leading ERGO-FIT® comfort through its adjustable handlebar mounting system and footrests to suit a variety of riders and riding styles. Factory-style 1-1 / 8 "Renthal® Fatbar® handlebars feature four-way adjustable brackets with 35mm of adjustment to accommodate riders of different heights. Footrests feature dual mounting points position, with a lower stance that reduces the standard setting by an additional 5mm, thus reducing the knee angle when taller riders are seated.
Sleek bodywork with factory-style in-mold graphics helps ensure this is the most stylish bike in the paddock and further reflects its highly tuned performance. The body has been designed to facilitate the movements of the rider with long, smooth surfaces that facilitate sliding back and forth. The design of the fuel tank allows a flat progression from the saddle to the tank, which gives the rider greater freedom of movement and makes it easier to sit further forward.
KAWASAKI KX250
Color: Lime Green
MSRP: $ 8,399
Availability: now
KAWASAKI KX ™ 450X & KX ™ 250X
Last year Kawasaki introduced all-new off-road off-road competition models with the KX450X and KX250X models, featuring the same championship-proven technology found in the KX racing machines and specially designed for all-terrain competition. ground. Kawasaki's rich history in off-road racing consists of more than 25 WORCS, National Hare & Hound, GNCC and Endurocross championships over the past 20 years.
The KX450X and KX250X share many winning traits with their motocross counterparts, including engine, frame, chassis and styling. This successful foundation is paired with unique cross-country tuning and settings such as smoother suspension settings, shorter gearing, 21 "/ 18" off-road wheel combination, Dunlop Geomax tires AT81, brake components, a skid plate and a stand. Smoother suspension settings and a shorter gear ratio help create an optimal handling package for the race-ready all-terrain KX lineup.
KAWASAKI KX450X
Color: lime green
MSRP: $ 9,699
Availability: now
KAWASAKI KX250X
Color: lime green
MSRP: $ 8,499
Availability: now
For more information, visit www.kawasaki.com.
Kawasaki Team Green Racer Rewards are back for the 2022 racing season with over $ 10,358,075 million in reserve for eligible KX riders. Team Green's Racer Rewards program will be available at over 674 events across the country. Motocross racers will have over $ 5,467,050 up for grabs, while off-road racers will also be rewarded with over $ 2,200,750 available.